Under the Empire City is my Master's thesis project and was the culmination of months of ideation, planning, and production. It is a guided tour of little-known facts and figures about the history and present of the New York City subway system. 
First I found information a

nd narrowed it to pieces that would be intriguing to an audience that has no prior experience with subways all the way to those working professionally with transportation. Next, I designed background illustrations to match as well as two guides to explain in a conversational manner all in Adobe Illustrator. Lastly, I used Ceros to make my static imagery into an interactive experience by adding interactivity and animations. 
Each background image and the guides
Each image was based on a reference image. I then used the pen tool in Illustrator to draw each one.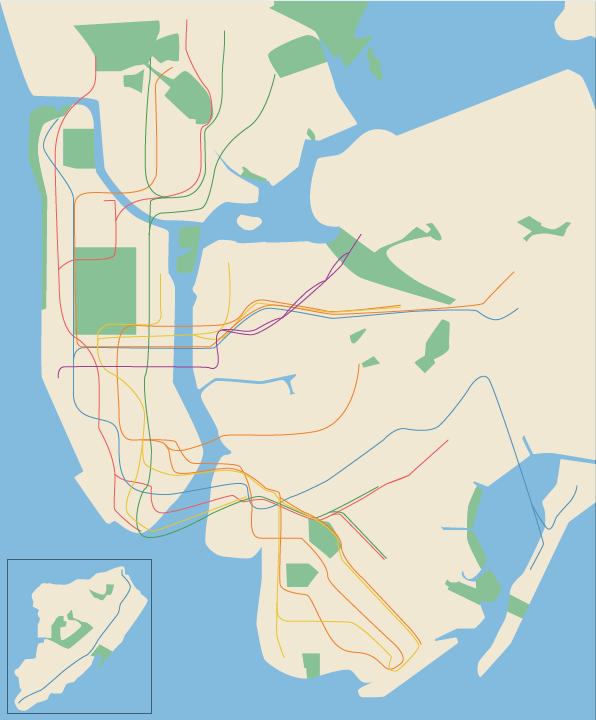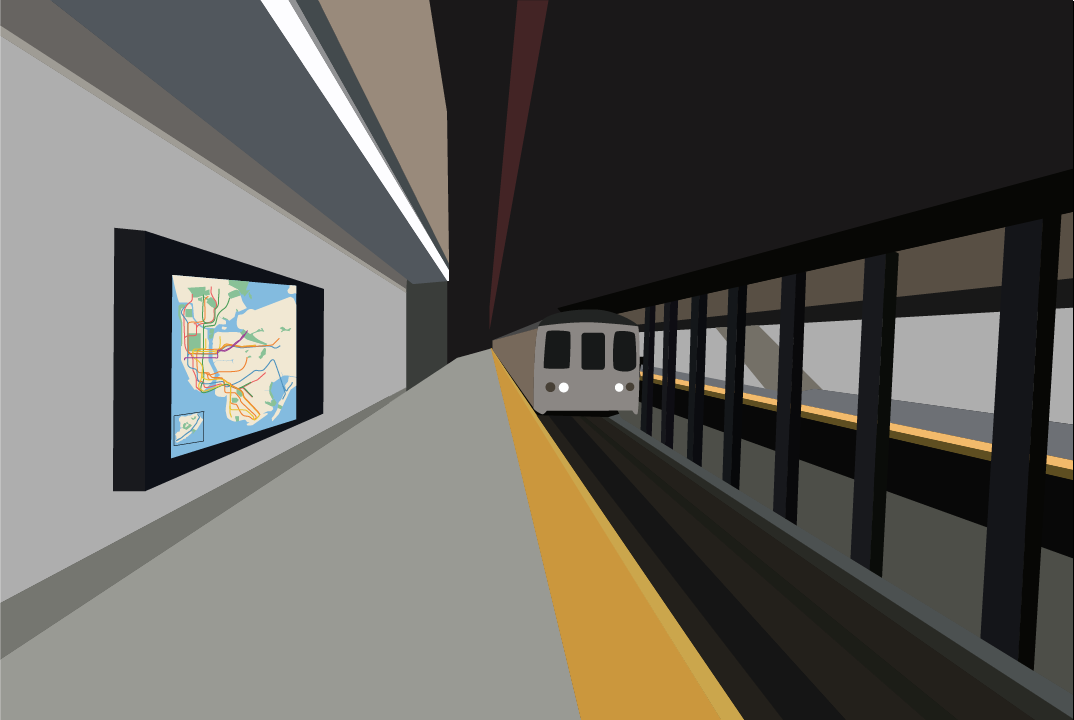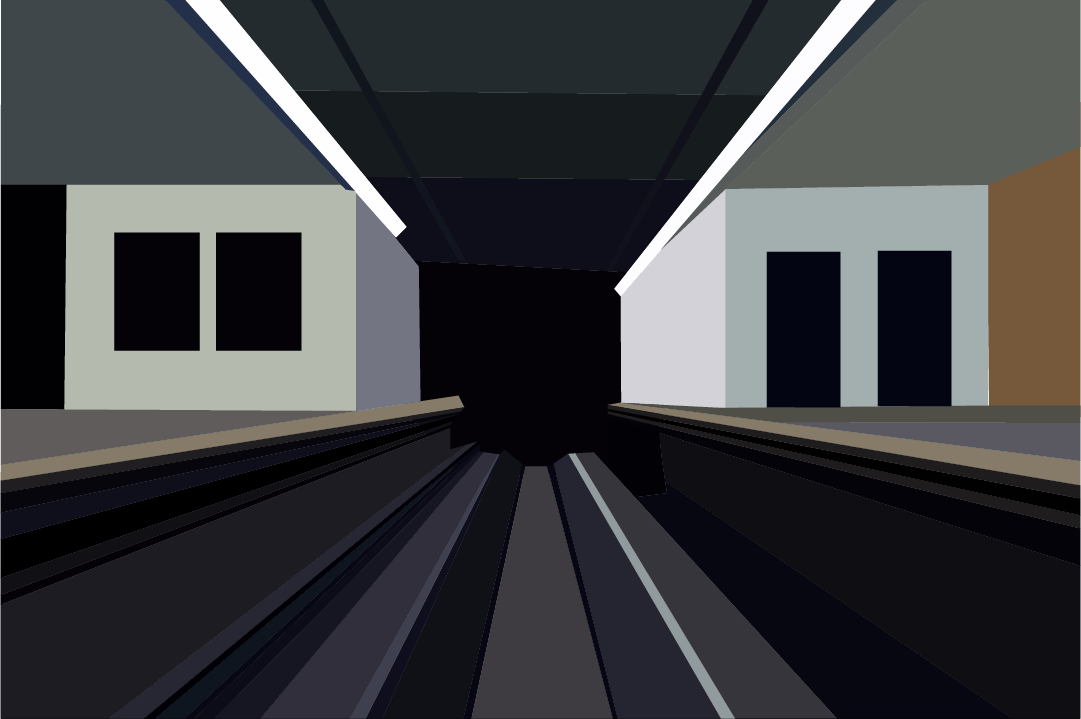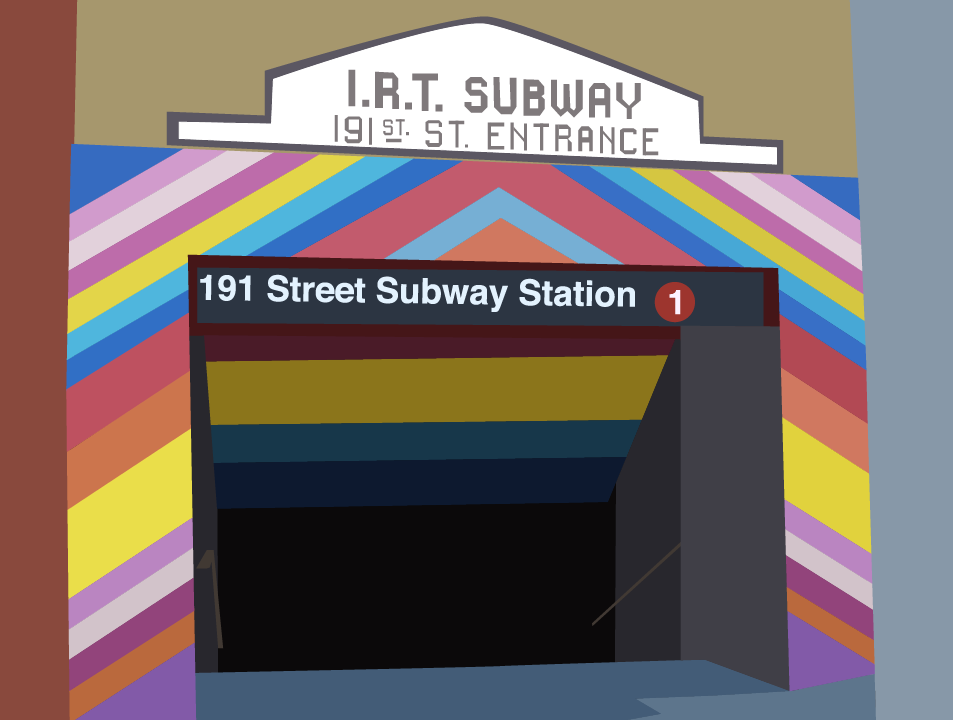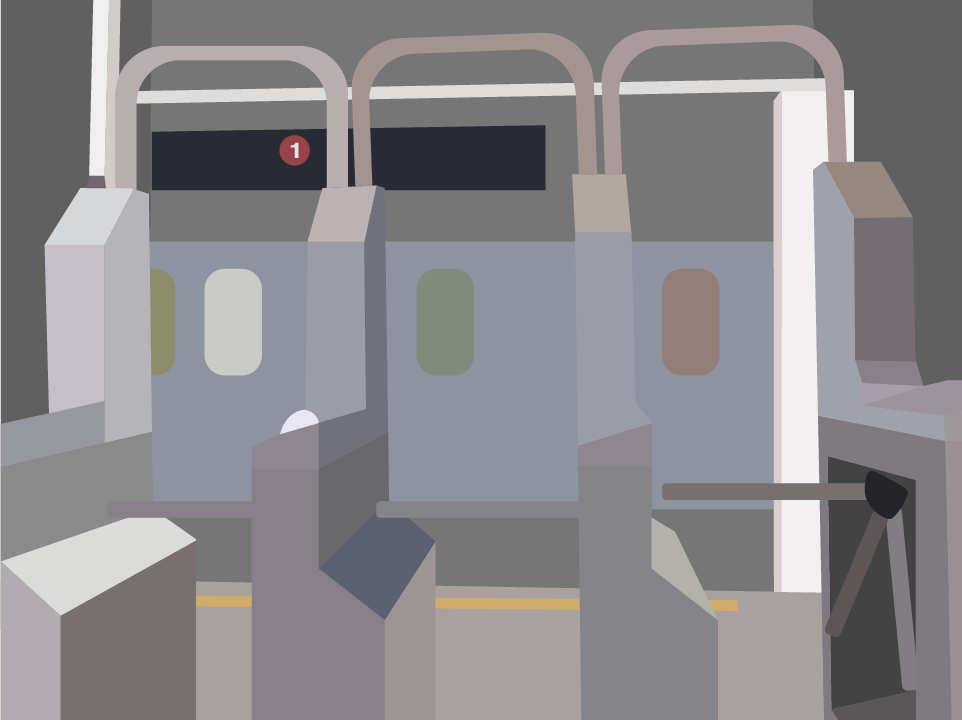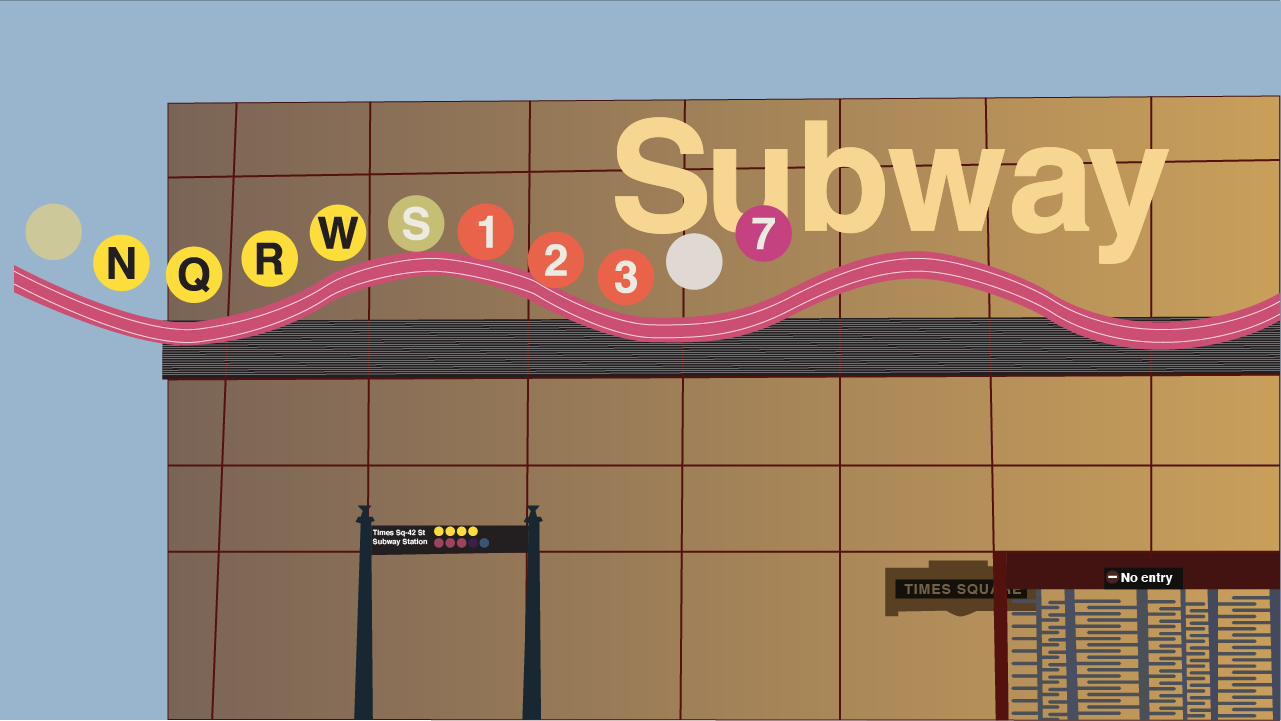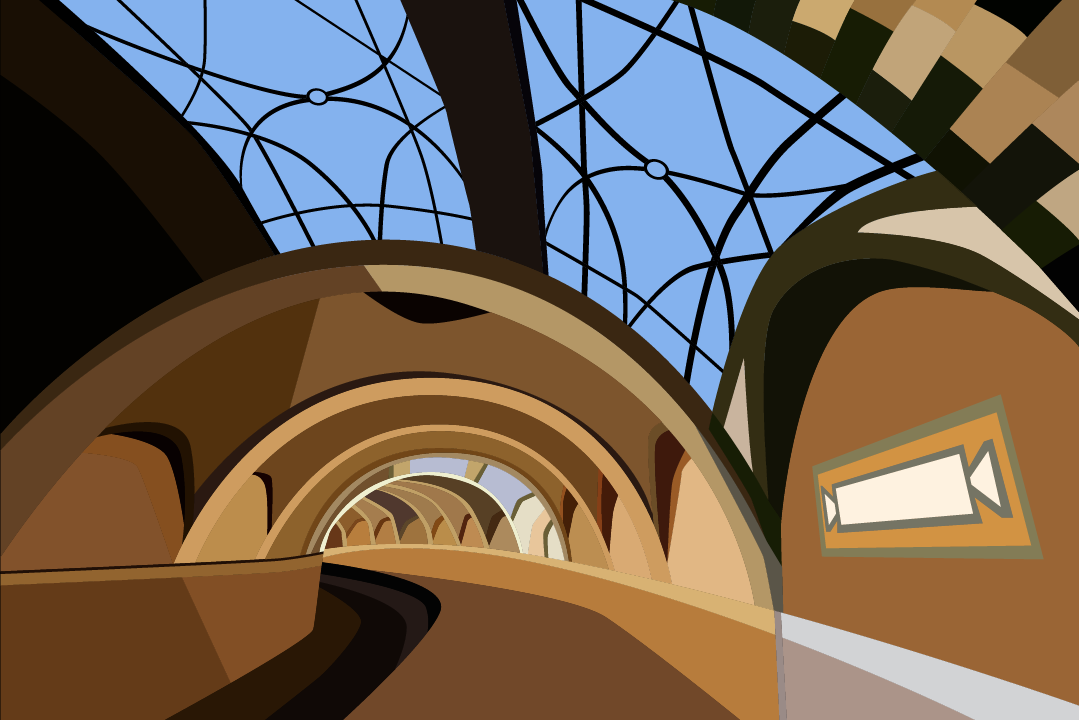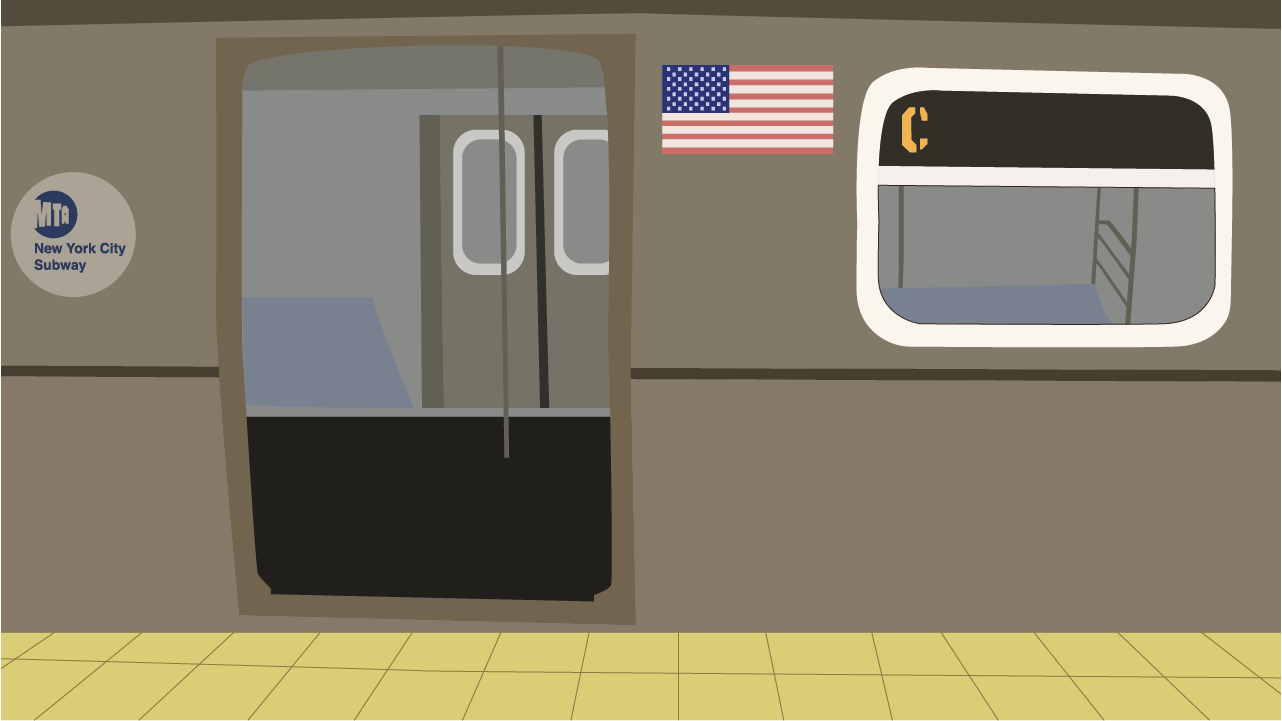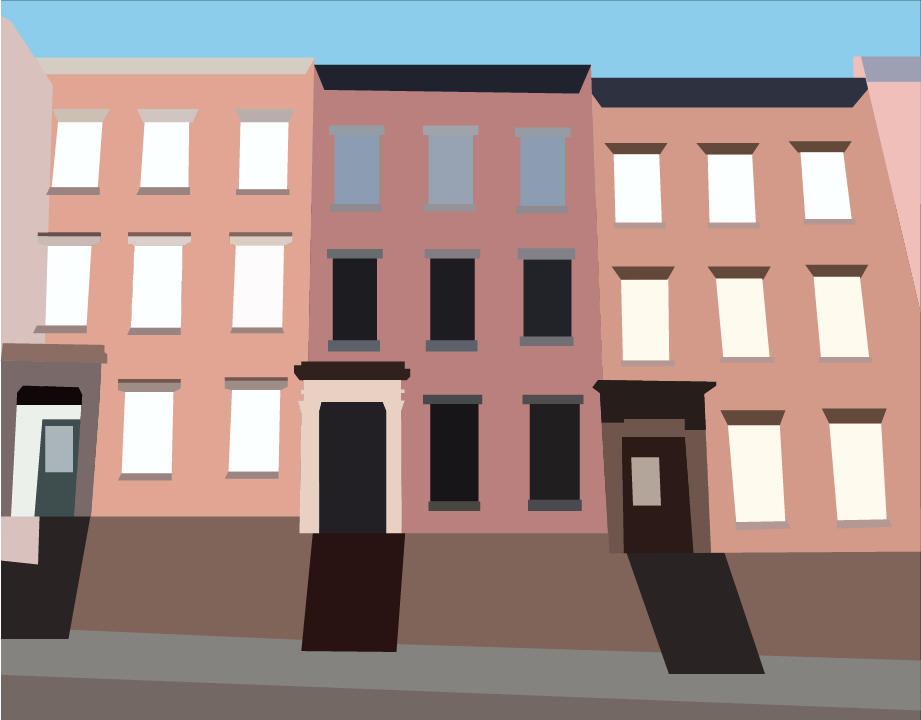 Persona of target audience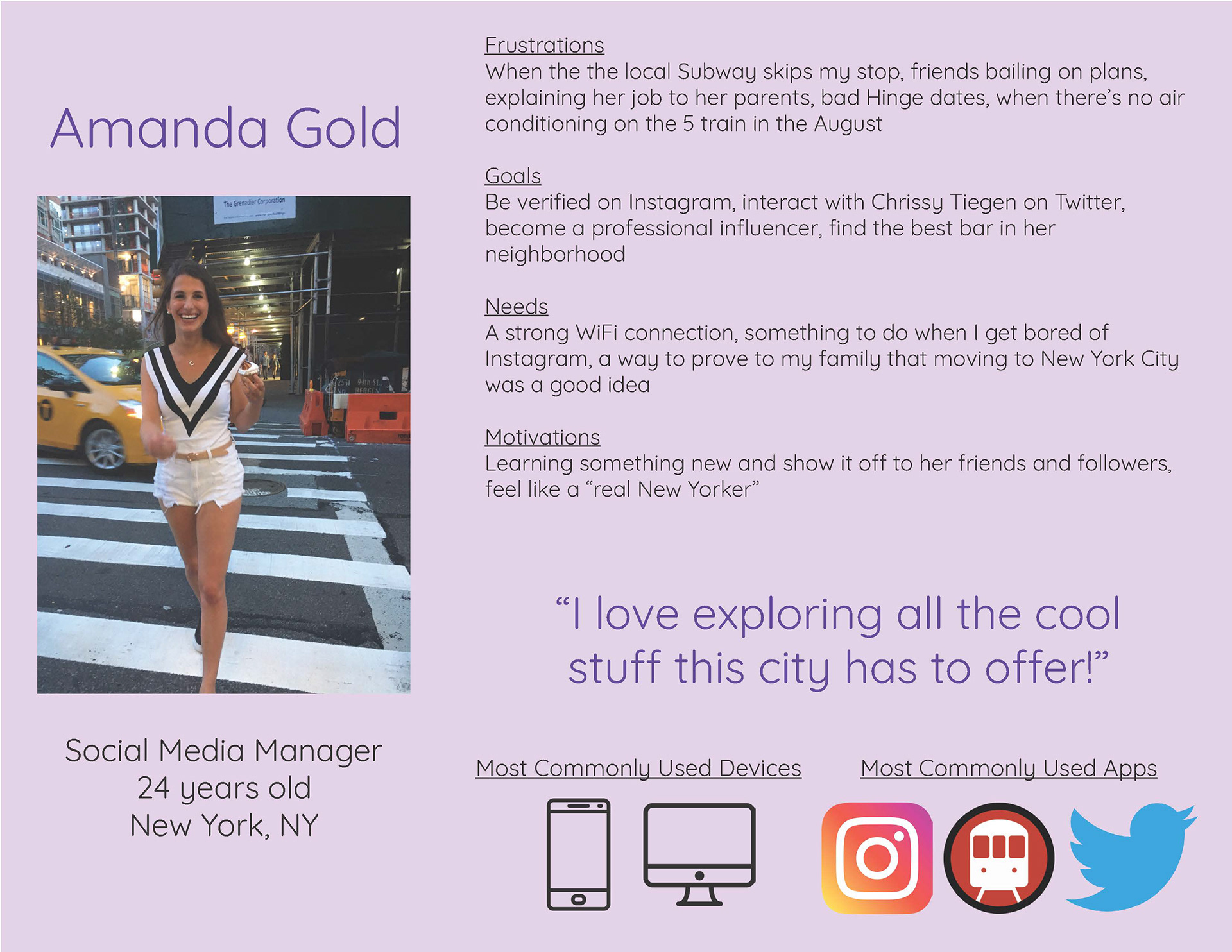 My initial plan was to code all the interactivity using a HTML, CSS, and JavaScript. The images themselves would have buttons and the information would appear that way. However, the graphics would suffer due to time constraints, so I ultimately decided to employ Ceros for interactivity. One user flow reflects the first plan, and the other reflects my new decision. 
This document connects information to a background. The chronology, title sequence, and ending scene all developed once I brought all of my assets into Ceros.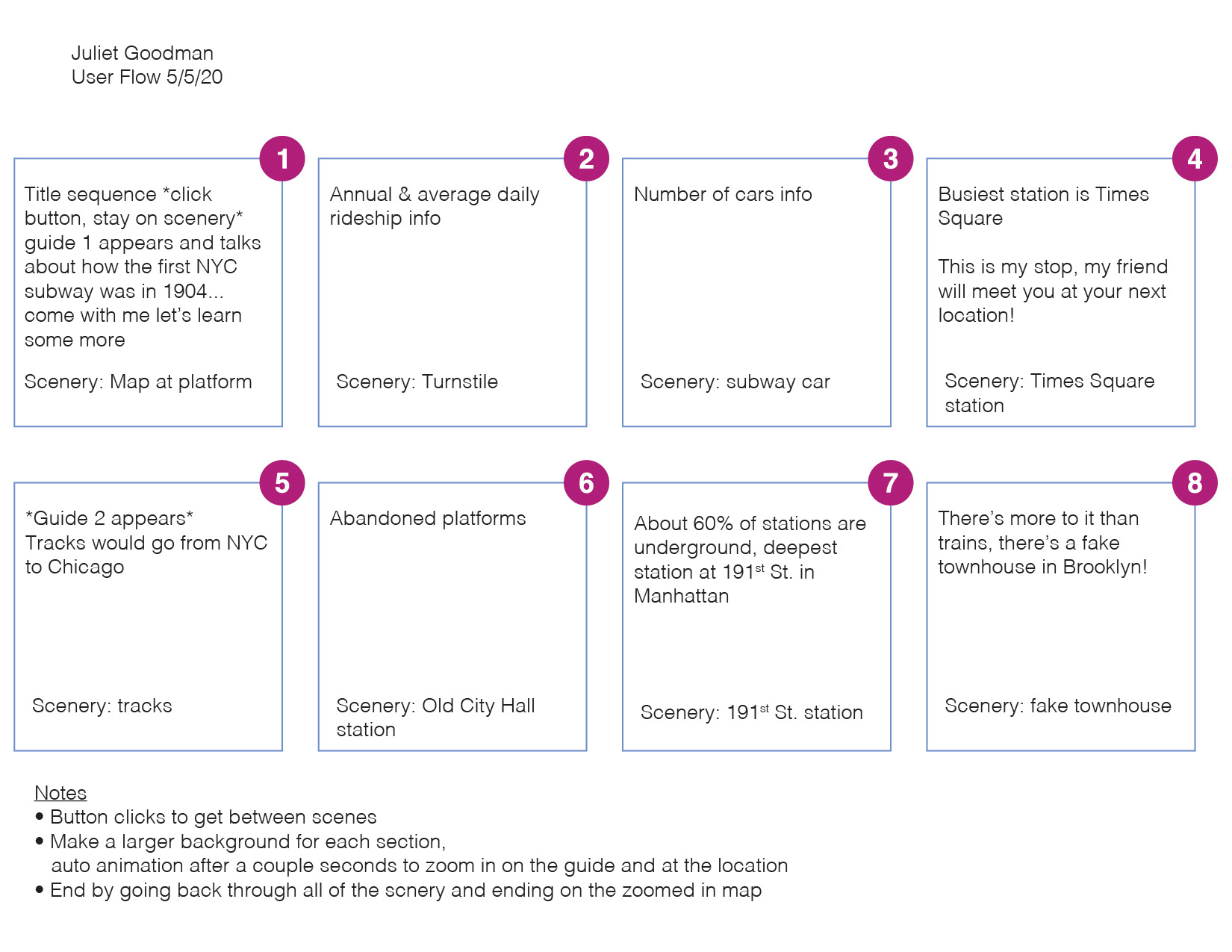 Regardless of the technology used to make my graphics into a full interactive piece, my plans for the look of Under the Empire City remained similar.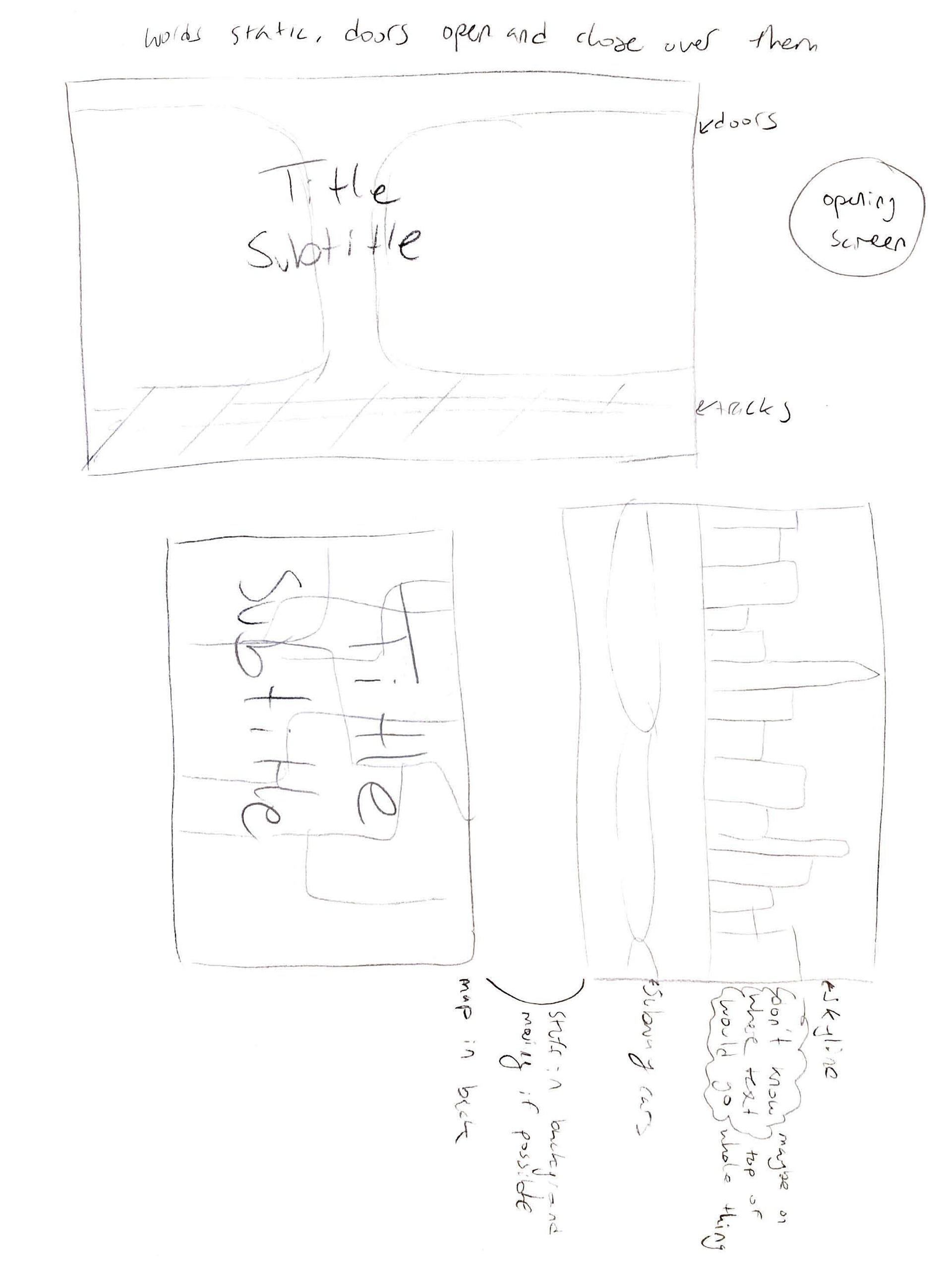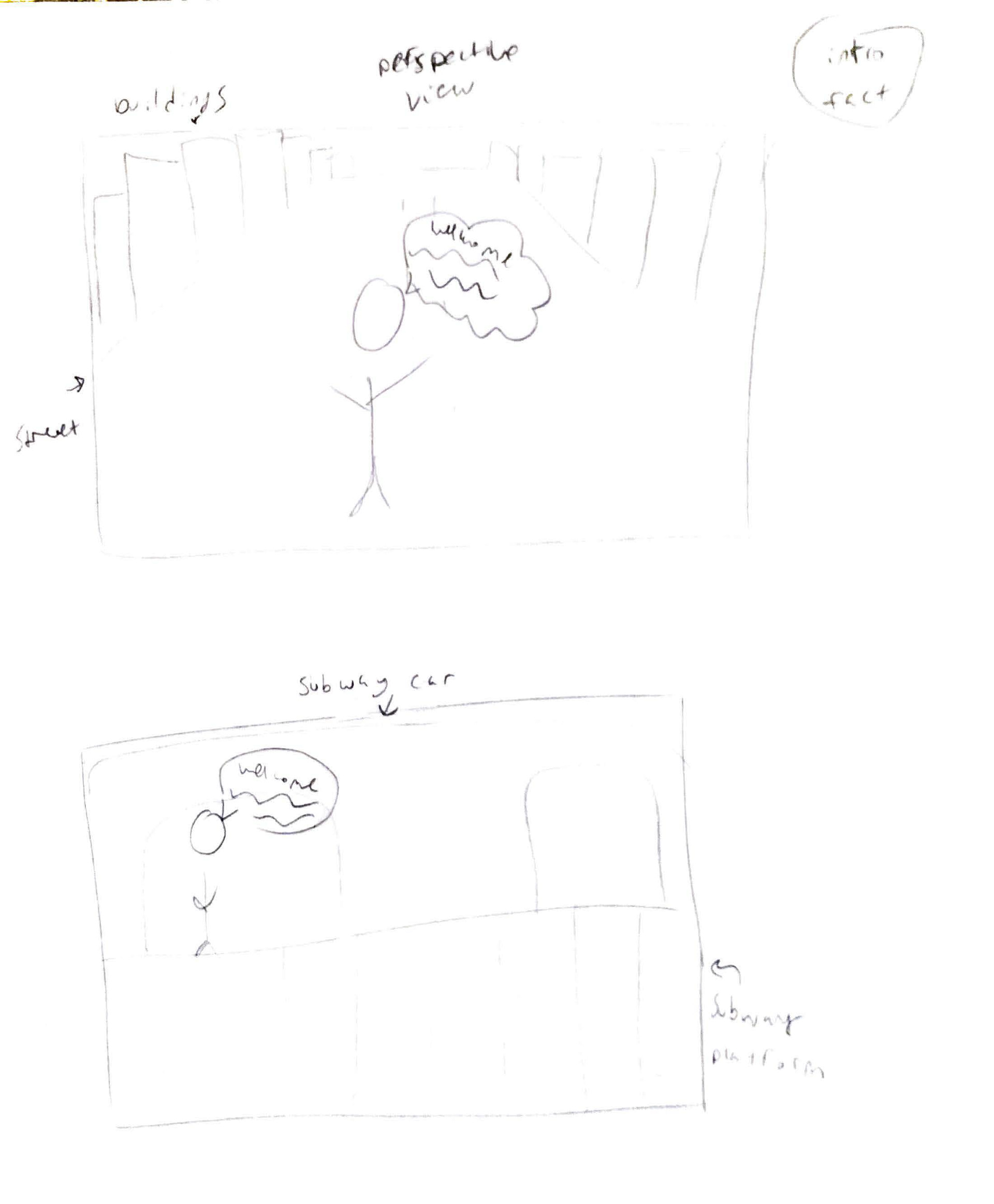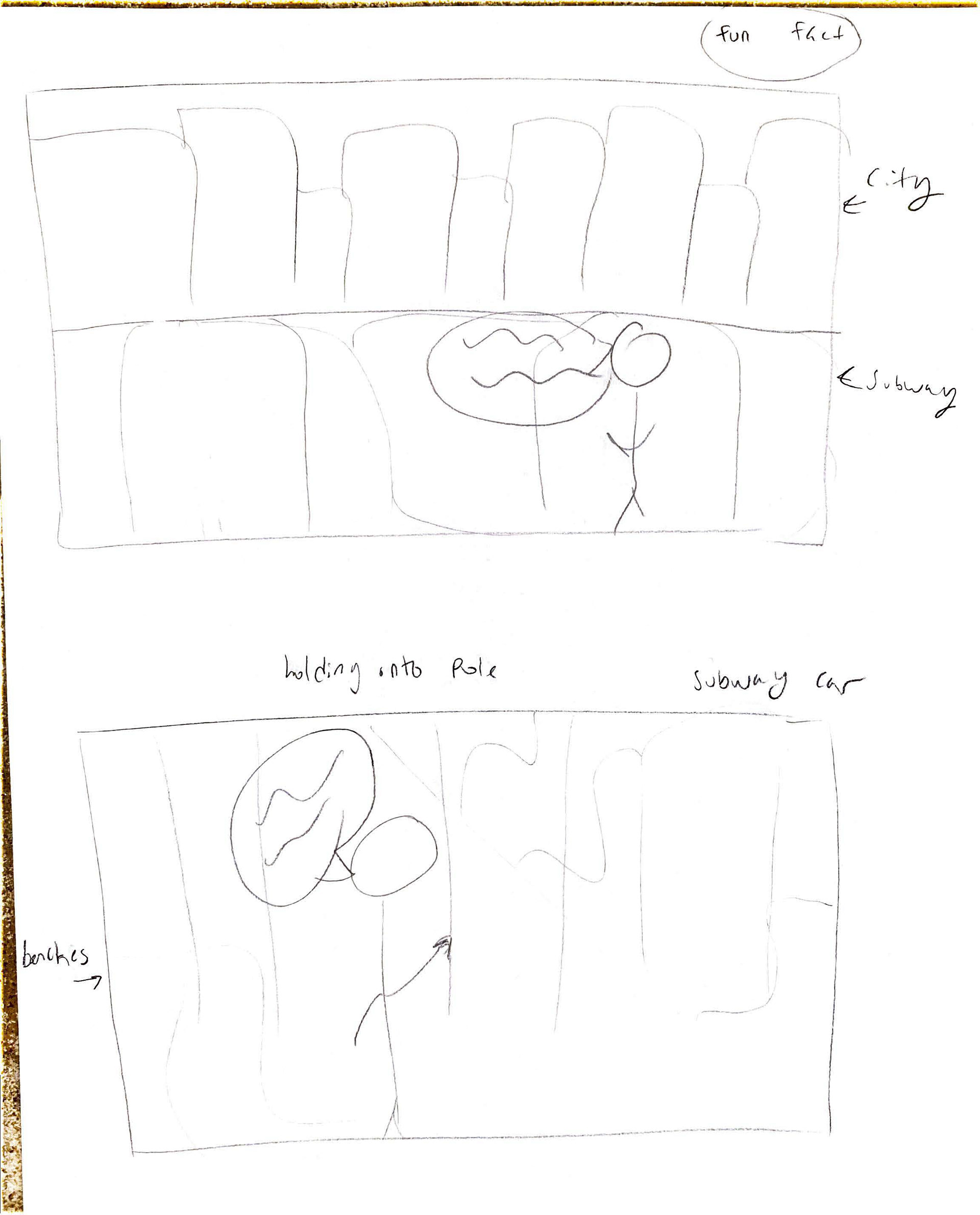 Tools: Adobe Illustrator, Ceros